State Department spokeswoman Heather Nauert is set to be the next US ambassador to the United Nations, according to US media reports.
She will take over from Nikki Haley who announced her resignation in October.
Ms Nauert, a former Fox News anchor, joined the State Department in April 2017.
She has served under two secretaries of state — Rex Tillerson and her current boss Mike Pompeo, but prior to that had little foreign policy experience.
She has been the front runner for the UN post for some weeks and last month President Trump said she was under "under very serious consideration".
He added: "She's excellent, she's been with us a long time, she's been a supporter for a long time, really — excellent."
If her appointment is confirmed she will replace Ms Haley, who had held the role since November 2016.
When she announced her decision to step down the president called her a "very special person" and said she had told him some months before that she wanted to take some time off.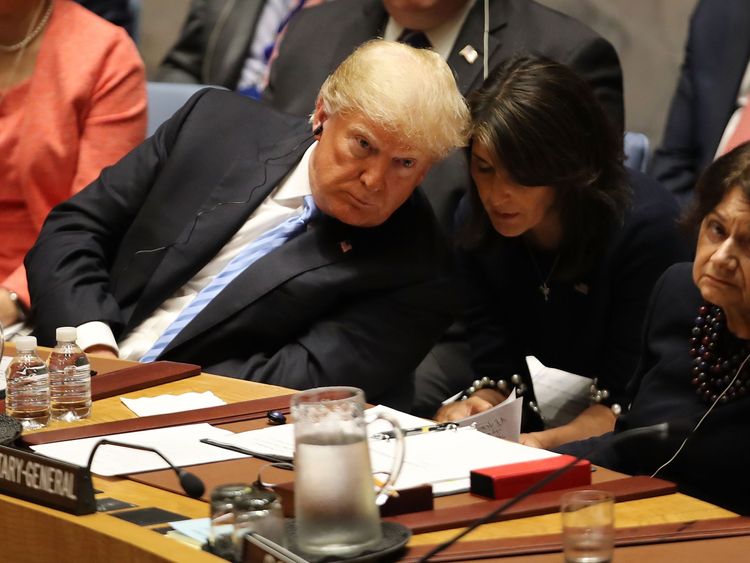 However Ms Haley has made no secret of the fact that she has had policy disagreements with Mr Trump.
In a Washington Post article in September she wrote: "I proudly serve in this administration, and I enthusiastically support most of its decisions and the direction it is taking the country.
"But I don't agree with the president on everything."
Original Source