Toshiba has taken its 12 and 14TB MG07 disk drive techn and produced PC gaming and prosumer/SMB NAS drive products, updating its N300 NAS and X300 gaming product lines.
Both are helium-filled and, we understand, have either eight (12TB) or nine (14TB) platters. They spin at 7,200rpm, have a 6Gbit/s SATA interface and a 256MB cache.
Toshiba has released few X300 speeds and feeds and the data sheet is uninformative, saying the thing has a 600,000 hours mean time between failures rating and a 4.17ms average latency.
Although it is classed as a performance drive, we are not given its transfer rate, despite Toshiba's announcement claiming it "delivers extreme performance".
The NAS drive, on the other hand, has rotational vibration sensors to aid operational reliability. It also has a 1 million hours mean time between failures rating, 4.17ms average latency – like the X300 – and supports a 180TB/year workload during its three-year warranted period.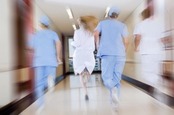 Call the doctor! WDC's new 14TB spinner has shingled write scheme
The Japanese firm does supply transfer rate numbers for the N300 NAS drive: it's up to 260MB/sec for the 14TB model and 253MB/sec for the 12TB one.
We don't suppose the X300 is much different. It doesn't have, for example, a bigger cache or lower latency than the N300.
Both the N300 and X300 have vibrations-muting Stable Platter tech – stabilizing the motor shaft at both ends.
Toshiba hasn't revealed the X300's warranty details and neither has it revealed prices, despite the drives being available this month. We've asked the firm for more information.
By way of comparison, Seagate has spread its 14TB drive technology across its NAS (IronWolf), surveillance (SkyHawk) and desktop (BarraCuda Pro) product lines. Western Digital's HGST brand, meanwhile, has 14TB Ultrastar and 15TB shingled Ultrastar lines. WD's own Red Pro (NAS), Gold (data centre) and Purple (surveillance) brands are at the 10TB and 12TB levels. ®
Original Source