The arrest in Canada of the chief financial officer of the Chinese mobile network and handset tech firm Huawei marks a new stage in a technological cold war between western spy agencies and Beijing. This development could be catastrophic for Huawei: according to reports, the US suspects it broke sanctions by selling telecoms equipment to Iran. If that is proven, the response could exclude Huawei from many of the world's most valuable markets.
That quiet war of words had already begun to ramp up this week when first the head of the UK's secret service, Alex Younger, said in a speech that "we need to have a conversation" about Huawei's involvement in the UK's telecoms network. Then on Wednesday, BT revealed it is stripping out Huawei's networking kit from parts of the EE mobile network.
Huawei has been the world's largest telecoms network equipment company since 2015, ahead of European rivals Ericsson and Nokia, and far above domestic competitor ZTE and South Korea's Samsung.
But the company has for years struggled against suspicions that it has bowed to pressure from the Chinese government to tap or disrupt telecoms systems in foreign countries. That has seen it banned from selling its profitable network equipment to the US, Australia and New Zealand – three of the "Five Eyes" group of intelligence-sharing countries (the other two being the UK and Canada).
But Meng Wanzhou's arrest on a federal warrant in Canada is a dramatic escalation. As well as being the CFO and deputy chairwoman of one of the world's largest makers of telecoms networking equipment that is essential to phone, smartphone and internet traffic, she is also the daughter of Huawei's 74-year-old founder Ren Zhengfei. Ren attracted suspicion from western agencies because of his role working in IT for the Red Army before he set up the firm in 1987.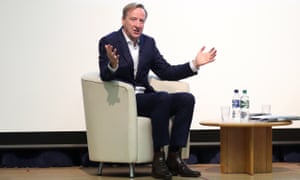 The latest developments are feeding into a climate of growing suspicion and distrust about Chinese technologies and equipment. The discovery that some smartphone handsets send western users' data to servers in China raised eyebrows in 2016; increasingly, there are questions about what covert functions might be built into systems. A dramatic story from Bloomberg in October claimed that China had inserted monitoring chips into servers used by Apple and Amazon. That was denied fiercely by the companies, but feeds into a narrative where China's dominance of technology manufacturing is seen by intelligence agencies as posing a risk to countries entirely dependent on telecoms networks.
Meng's arrest appears to be part of a case that the US is building against Huawei. The industry already knows how serious that could be: in May the Trump administration instituted a ban against ZTE for breaking a promise not to sell equipment to Iran. The ban prevented any US company selling its equipment to ZTE – and essentially throttled it, because it relies on US-designed chips. At the same time, the UK's National Cybersecurity Centre, which draws on expertise from the government's GCHQ spy centre, warned bluntly against using ZTE equipment in UK networks on the grounds that "the national security risks … cannot be mitigated". ZTE plunged to a billion-dollar loss that quarter.
The US has long suspected that Huawei has also been involved in breaking sanctions. Internal documents seized from ZTE when it was found to be breaking sanctions showed that it knew of another Chinese company, codenamed F7, was doing the same by setting up "cut out" companies to which it would sell equipment. This would then be sold on to the sanctioned country. In one crucial passage, ZTE's document says that "F7's proposal to acquire US 3leaf company was opposed by the US government." In 2010, Huawei sought to acquire 3leaf – but backed away after US government opposition.
Asked if it was the company referred to as F7 in the ZTE document, Huawei said: "Huawei complies with all applicable laws and regulations where it operates, including applicable export control and sanction laws and regulations of the UN, US and EU."
If the US can prove that Huawei broke Obama-era sanctions against Iran, it could precipitate a rush of bans against the company. If, like ZTE, it were banned from receiving American parts, its smartphone business, the world's second largest behind Samsung, would grind to a halt. It may already be preparing for such an eventuality. It makes its own smartphone chips, but still relies on Google's Android software. News emerged recently that it is working on its own alternative mobile phone operating system. John Delaney, a mobile systems analyst from researchers IDC says that would be sensible: "The American government's hostility to Huawei means it's possible that Google could be forbidden to continue licensing Android to the company."
After this week's developments, Huawei is looking increasingly isolated.
Original Source