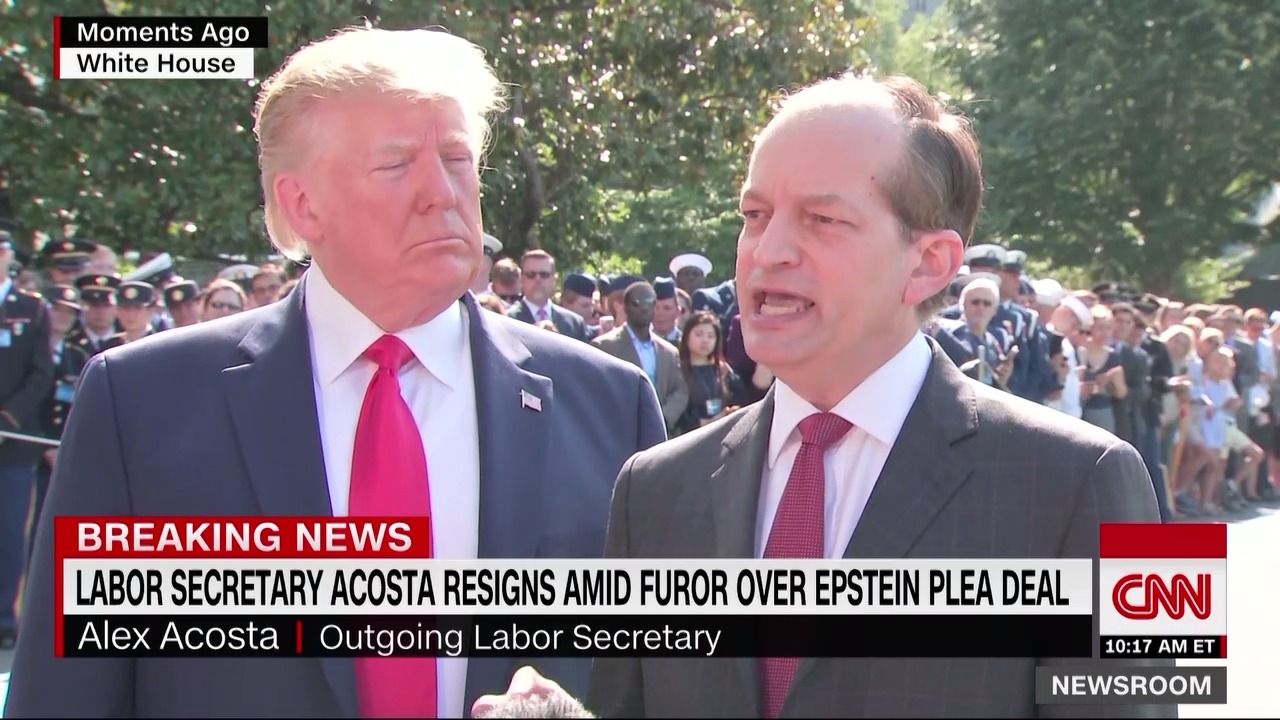 Labor Secretary Alex Acosta — who just announced his resignation, which is effective a week from today — said he decided to step aside because he didn't want his previous handling of a plea deal with Jeffrey Epstein to become the focus of the Labor Department.
"I do not think it is right and fair for this administration's Labor Department to have Epstein as the focus, rather than the incredible economy that we have today. And so I called the President this morning. I told him that I thought the right thing was to step aside," Acosta said.
He continued: "It would be selfish for me to stay in this position and continue talking about a case that's 12 years old rather than about the amazing economy we have right now."
About the deal: In November, the Miami Herald reported that when Acosta was a US attorney in Florida, he gave Epstein the "deal of a lifetime." In a sweeping review of the politically connected billionaire's case, the Herald explained how Acosta had made an agreement with Epstein to avoid major repercussions for the hedge fund manager, even though a federal investigation had identified 36 underage victims.
Why is this coming up now? Epstein has been indicted earlier this week on new charges related to alleged sex crimes involving minors
Original Source